The Great Slave Lake, a nutrient rich cold water sea in Canada's sub arctic: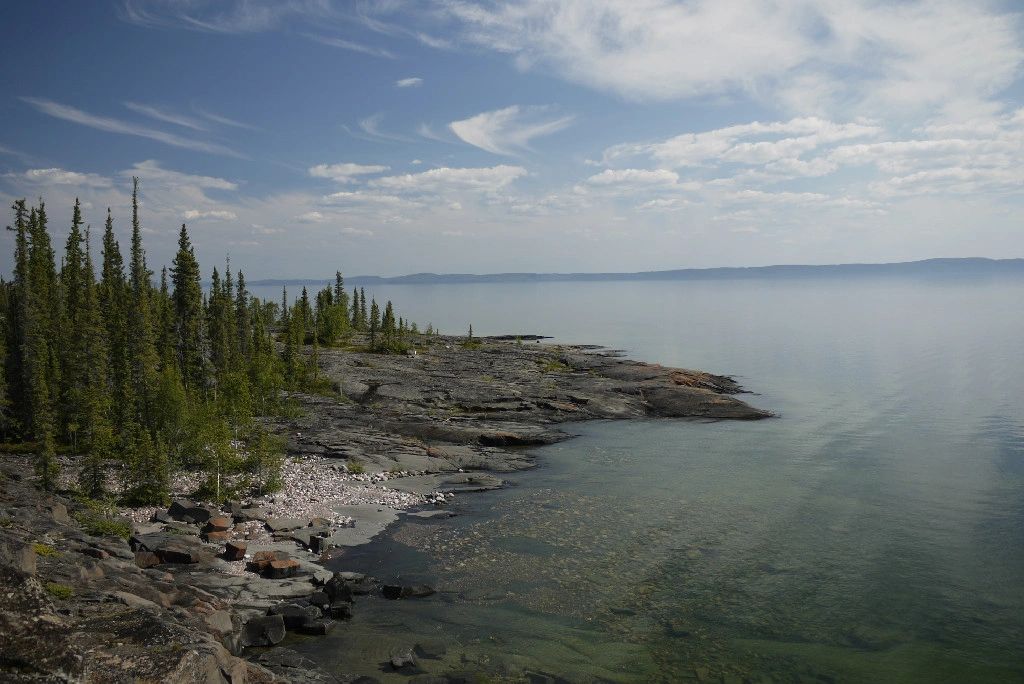 The Great Slave Lake is an immense body of water located in Canada's Northwest Territories. It is a nutrient rich fresh water lake that teems with wildlife, waterfowl and fish.
Bison, caribou, moose, wolves and other animals live near its shores and can be observed by the patient visitor. The lake itself is home to many birds and waterfowl as well as fish. Large schools of cisco (fresh water herring), pickerel (walleye), monster pike, inconnu (coney), grayling and lake trout all roam these waters.
All these fish deserve mention as sport fish and table fish, but the pike, grayling and lake trout are no doubt on the top of the list of many sport anglers.
The Norther Pike (Esox lucius) grows in excess of 50 inches (over 40 pounds) in these nutrient rich waters and can be caught on top water lures. The strike of a large pike to a top water lure or popper fly is explosive to say the least.
The Arctic Grayling (Thymallus arcticus) also grow large here, often reaching world record size of 6 pounds or more. Known as the bluefish for its blueish hue and its large dorsal fin, grayling are found in schools among rocky shores, shallow shoals and near river mouths. Grayling provide good sport on light tackle and are readily caught on dry flies.
Lake Trout (Salvelinus namaycush) are the top predators in this lake, growing over 80 pounds and living for over 80 years. Fish over 40 pounds are caught every year. Lake trout can be taken near the surface with a fly or lure by casting or trolling. The temperature remains relatively cool all summer and there is no need to fish deep. Lake trout are strong fighters and a sturdy rod and reel are required to catch one of these beautiful fish.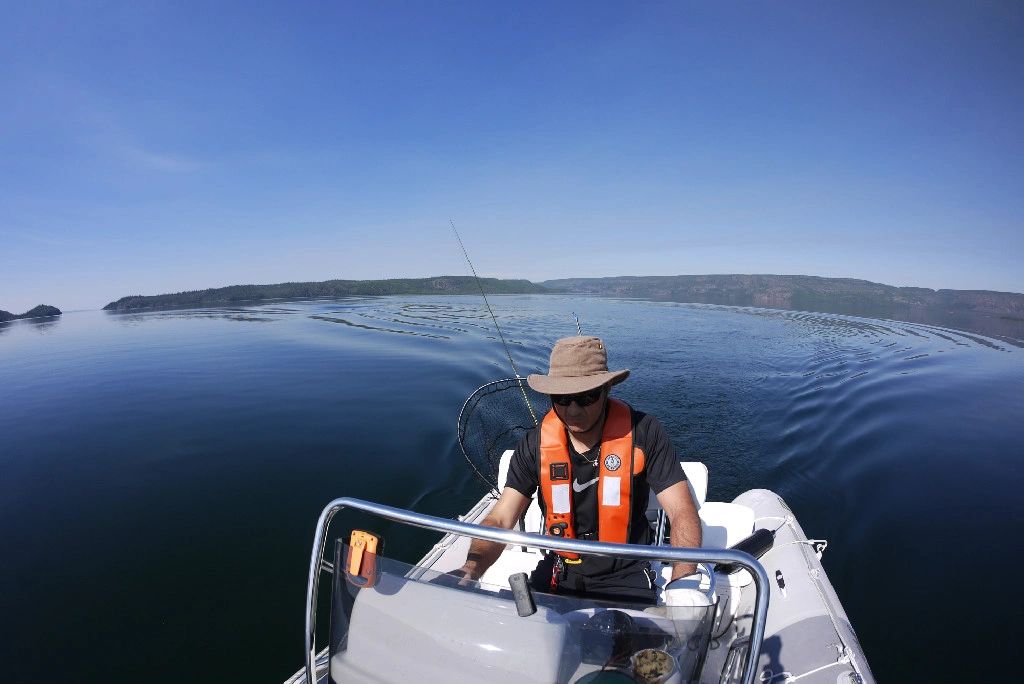 The Great Slave Lake. Tour this remote and nutrient rich lake and fish for lake trout and arctic grayling.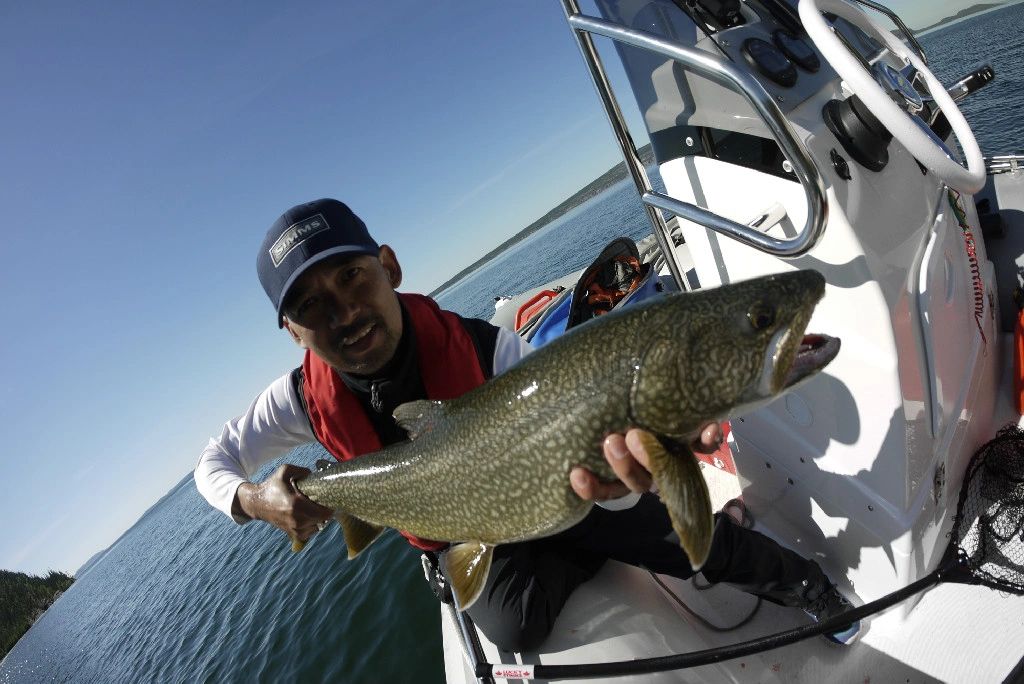 Inquire within for more information about this tour and package. June, July and August